Female-only sessions can be hugely beneficial, as well as a lot of fun! By creating a supportive non-competitive learning environment, we've found that many ladies can let go of many of their usual hang-ups and get on with improving their paddling. Here at FlowFree, we have female coaches of the highest standard (including one of the only BCU Level 5s in White Water), all able to offer a great amount of experience in the field of female coaching.
Any of our courses be run by one of our great female coaches and tailored to suit female-only groups, so if you want to book any course as a female-only session then just let us know.
Ladies White Water Skills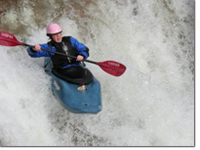 This course is all about progressing your skills and confidence, whatever stage you're at. Learn to punch stoppers, ride laterals and make sharp break outs. Improve your river reading and line selection. We'll get you using the river's features to maximum effect so you're styling the river like never before!
Pre-reqs: Experience of a range of grade 2 white water, minimum. Low ratios allow us to tailor the course to meet the needs of all abilities. A moving water roll is an advantage.
Duration: 2 days

Price: £160
Confidence Booster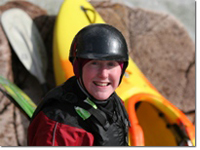 Take a day to work with a female coach who knows that it takes more than just power to be a good paddler. No-one can paddle at their best without confidence and no-one can learn while scared. An all female group creates an encouraging atmosphere to build your confidence, whatever your ability. Let us make your paddling experiences more fun, relaxed and productive.
Pre-reqs: Experience of grade 2 white water. A moving water roll is an advantage.
Duration: 1 day

Price: £90
Ladies Playboating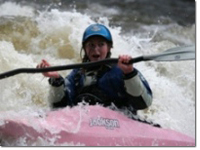 This one-day masterclass will help you to progress your playboating on waves and holes. Tailored entirely to suit the level of the students, this course will focus on developing the core elements of playboating so you feel more in control while progressing onto new moves – whether that's spins, blunts, cartwheels or loops. Let the female only environment give you the confidence to try new things – you'll be amazed what you can do!
Pre-reqs: Experience of grade 2-3 white water and preferably a good moving water roll.
Duration: 1 day

Price: £90
If you are interested in a course and there are no dates to suit you, please just get in touch.