FlowFree are one of the leading providers of freestyle coaching in the UK – we were even part of the expert panel within the BCU that created these awards, so there's no-one better to take you through these awards.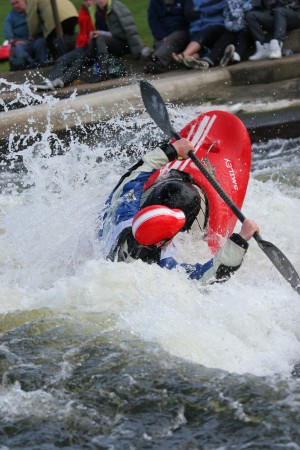 The BCU 4 star freestyle can be seen as a good intermediate level focusing on moves such as cartwheels, loops and blunts which lay the foundations on which all of the more advanced moves of freestyle built.
The moves covered by 4 star freestyle include:
cartwheels (3 consecutive ends)
splitwheels
loops
front and back surfing / carving
blunts
You will also be asked to complete a "routine" in which you plan and execute one run which includes 4 moves of your choice within 45 seconds. The requirements of each move are generally more relaxed that those expected at competition, and as always you'll be assessed on your all-round performance rather than strictly looking at the angles your boat go through!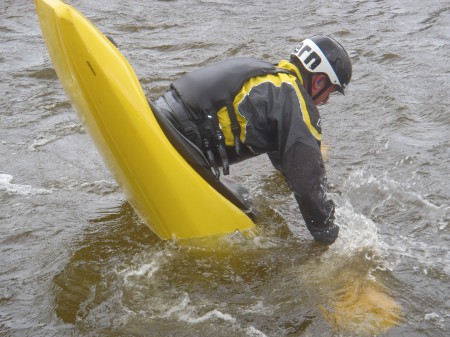 Our training courses are among the best: who better to prepare you for the assessment than a former European Freestyle Champion or one of the current National Trainers for freestyle? We will look at what you are currently doing with regards to the syllabus, and beyond, and give you tasks, challenges and things to think about in order to take you to the next level. You will leave with a clear action plan towards assessment, or to help you progress even further should you already be close to the required standard for 4 star.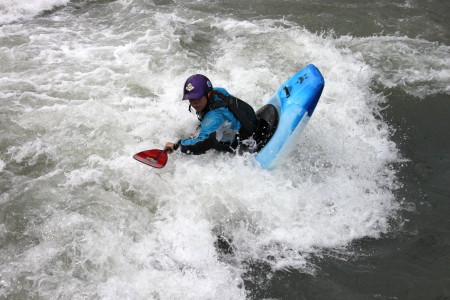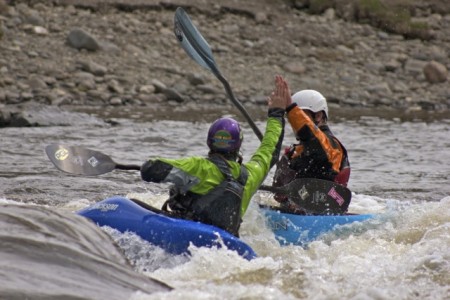 The assessment will take place in a friendly "park and play" venue with eddylines, a surf wave and hole suitable for doing vertical moves and on maximum grade 3. If a venue doesn't have both a suitable wave and a suitable hole, then two or more playspot venues can be used over the two days of a training or assessment course. Venues could include Mile End Mill on the Dee, HPP, Hurley, Tryweryn, Lee Valley Legacy course and Cardiff.
This award is a "leadership" award, which means that upon passing you'll be qualified to take a group of paddlers to a "park and play" spot which can be within a section of up to grade 3 and up to 500 metres long. Therefore the assessment will also look at your group skills, safety awareness and rescue skills. For example, you could be presented with a first aid scenario at a weir where your car is not parked directly along-side. This doesn't mean you're expected to paddle your playboat with a throwline and first aid kit in it for the whole session; but in some venues you'd want to have them with you so that they can be put on the side beside the wave or hole on which you're playing for quick access when needed.
Assessment (2 days): £165
Contact us for further dates.
Paypal payment option will be here soon. We've been too busy on the river, sorry! For now, please drop us an email for more info or complete the online booking form to get booked on.
Lowri wrote an article for Canoe & Kayak UK Magazine in October 2012 explaining the new freestyle star awards. Click here to have a read.