We're very excited to offer an amazing trip to one of the most dramatic and unique places to go kayaking in the whole world. Warm water, spectacular scenery and driving through a national park every day just to get to the river are just some of the things that make this a trip of a lifetime – a must for every white water kayaker!
A two week guided trip to experience the stunning Zambezi River in the heart of Africa, with all your logistics sorted

Top quality, low ratio coaching and guiding with World Leading coaches including Lowri Davies, Sam Ward and Bartosz Czauderna.

Coaching and trip specifics tailored to your personal needs.

Sleep on pristine beaches under a blanket of stars on an incredible 4-day all inclusive raft-supported descent of Batoka Gorge.

See Victoria Falls from above and below! Be one of the few people to experience showering in the base of the falls or even swimming in the pools below.

See hippos and elephants while supping a G&T on an all-incluive sunset safari boat cruise on the Upper Zambezi.

All shuttles, porters, park fees, logistics and assistance with pre-trip planning.

Optional extras include a game safari in the legendary Chobe National Park, bungee jumps, zip lines, helicopter rides, micro lights and much more!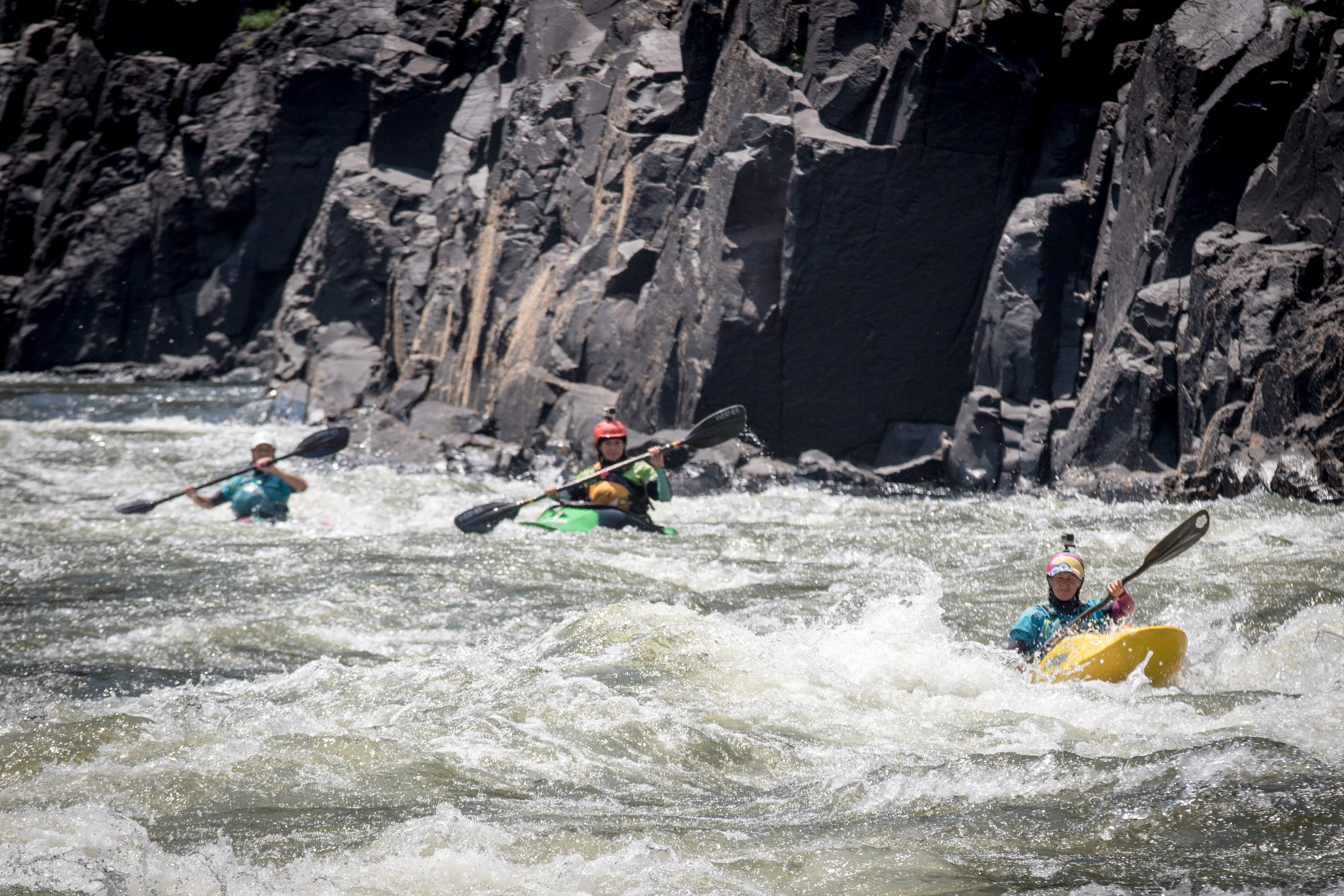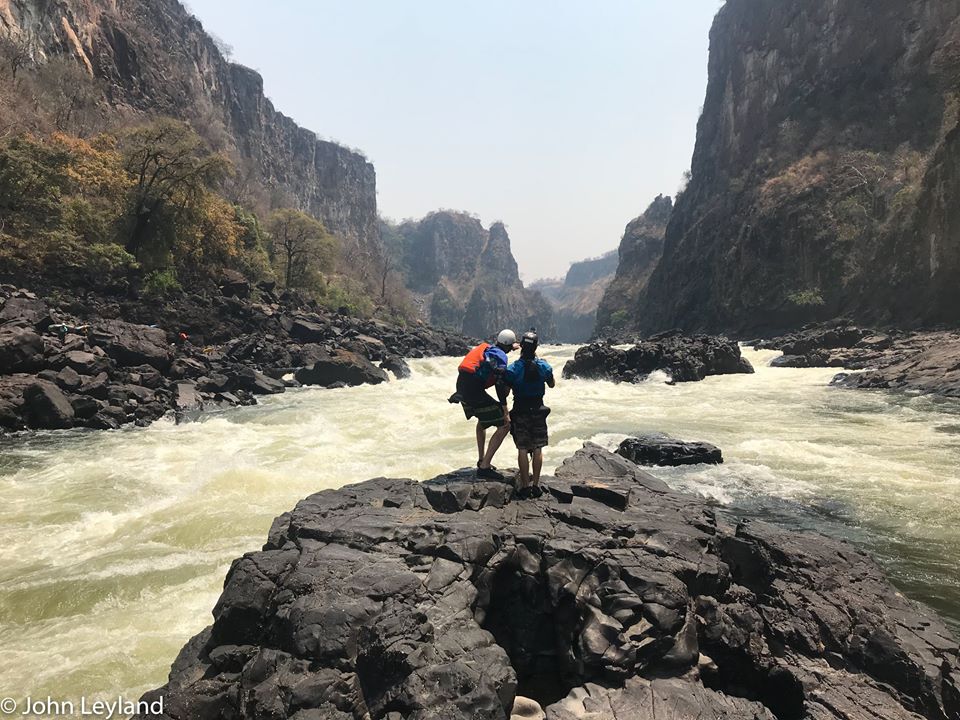 Trip Details
The Zambezi River is justifiably one of the most famous sections of white water in the world. The kayaking is located in the Batoka Gorge, directly below Victoria Falls – one of the seven natural wonders of the world. Most videos you've seen no doubt focused on the big and dramatic rapids, such "Commercial Suicide" or "Oblivion". What you may not have realised is that there are loads of grade 3 and 4 rapids, and almost everything is potageable. So, whether you are a confident grade 3+ paddler and it's your first time out of the UK or you are looking to hone those big volume down-river and play techniques, the Zambezi has amazing white water for you to enjoy!
The two week trip is run by world class kayakers and coaches who's passion for the sport, technical expertise and in depth knowledge of the Zambezi River will help you to get the most from your trip of a lifetime. We are working with the brilliant SafPar and staying at their beautiful Waterfront base on the river banks of the Upper Zambezi. This is not only a spectacular place to stay, with daily sunsets to make your heart melt, but means that our dedicated vehicle and driver will be there to take us directly to the river. Maximum fun, minimum faff.
Check out LOADS of photos in our facebook album:
We spend the first few days warming up on the rapids of 10-25, where there's an opportunity to brush up those big water skills, get used to your rental boat and really get dialled in ready for the main big adventure of the trip, the 4-day multiday. This raft-supported multi-day takes us on a 60km journey from Victoria Falls, with world-class white water filling each day. At the end of the day, we'll pull into a sandy beach to make camp and eat a feast by the the camp fire. The stars are second to none, and going to sleep with the river bubbling by is a wonderful feeling. Check out this video from the multi-day of our 2018 trip:
Our final few days of paddling are an opportunity for you to set the agenda. Re-run your favourite rapids, get freestyle coaching on the big waves or go back to run the rapid you weren't ready for last time. Our low ratios allow us to tailor around the wants and needs of the group.
During your trip, you will have a couple of "rest days". You might not think you'll need them, but trust us when we say you'll appreciate them in order to make the most of your full 2 weeks! This is an opportunity to go on safari, bungee jump over rapid 2, take a helicopter or  micro light ride or make use of your Kaza Visa to visit Zimbabwe… or just chill by the pool and watch the monkeys!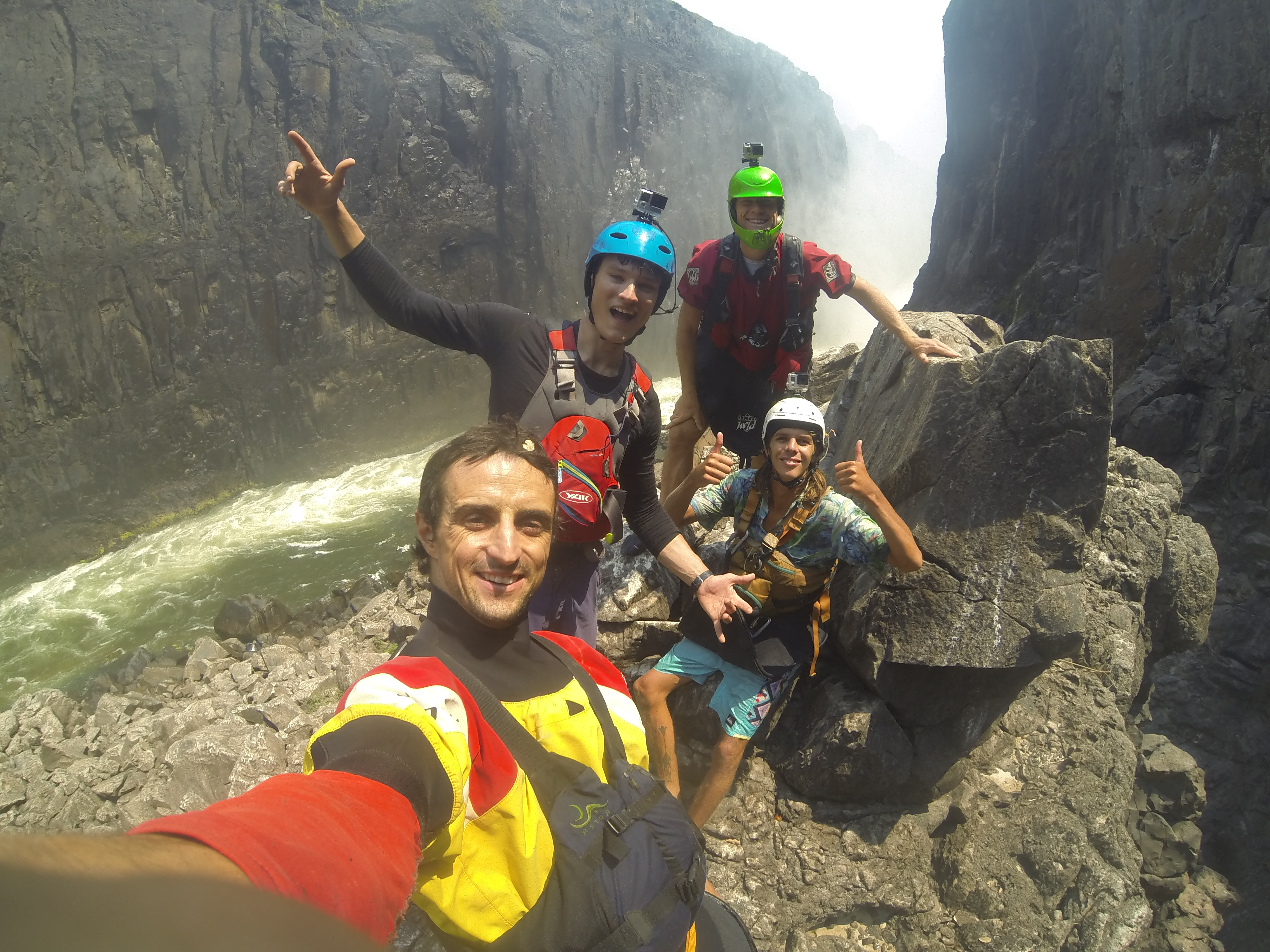 Dates:
6-19th November 2022
These dates can be flexible. We will alter the length and start dates to suit your needs wherever possible, and do our best to arrange a completely new date if that's what you require. Drop us an email if the date you want is not there… info@flowfree.co.uk
Who is the trip suitable for?
Intermediate / advanced paddlers. If you have a reasonable level of fitness, a solid whitewater roll and you are confident on grade 3+ there will be plenty of fun to be had on the Zambezi.
A minimum group size of 6 is need to be reached for this trip to go ahead.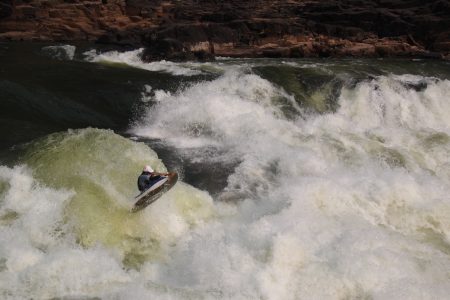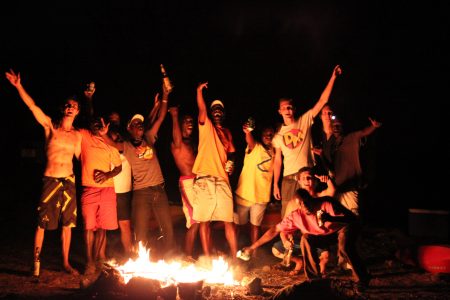 Cost
$2299 (USD) // £1943 (price set in dollars so if there is significant change in exchange rates, the GBP price may vary)
Includes
– Shuttles to and from Livingstone Airport
– Dedicated vehicle and driver to take you to and from the river
– All National Park fees and porter fees
– Expert guiding on and off the river
– Emergency helicopter evacuation insurance for each day on the river (this is NOT medical insurance)
– Quality individualised coaching
– A 4-day trip down the gorge including a support raft to carry all the food and equipment whilst on the multi-day trip
– A Sunset Safari Boat Cruise
– All accommodation
– All food whilst on the 4-day trip and boat cruise
– Lunches on all river days
– Cold drinks at the top of the gorge after paddling
– A chance to view Victoria Falls from the lip of the gorge
– Assistance with all logistics and local knowledge on and off the river to help you get the most out of your stay
– Advice prior to trip on the climate, equipment needed and general travel advice.
Excludes
– Flights
– Personal equipment (rental available for additional cost)
– Travel insurance
– Drinks
– Breakfast and dinner outside of the 4-day multi-day trip
– The cost of any extra activities e.g. safari, bungee jump, sky dive etc.
Medical
Please contact your local doctor well in advance of the trip. They will fill you in on everything that you need to know.
Some information about vaccinations and anti-malarial drugs can be found here:
http://www.mdtravelhealth.com/destinations/africa/zambia.html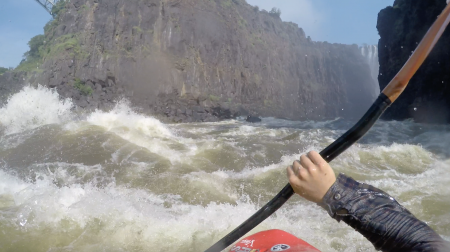 Questions and Booking
If you have any queries at all, feel free to drop us an email. If you want to make a booking, emailing us is also the place to start: info@flowfree.co.uk
We very much hope that you will join us on this epic trip to one of the world's 7 wonders!