Back in September, the first ever Tryweryn Festival was held – one of the first events to involve almost all the UK market's manufacturers. With loads of demo boats available, coaching sessions and loads of fun events all weekend – this promised to be an excellent event.
I was there running some FlowFree coaching sessions – as well as getting involved with some of the events. Here's a summary of a fun, wet weekend in Wales.
Saturday was full of events such as the Dynamic Duo rolling contest and the eddy-hop challenge: where you had to try and get as far back up the graveyard as you could from the slalom hut.
Saturday also saw a "multi-sport race", which involved running up the Tryweryn, kayaking down and mountain biking back up, round a short course and down again to the finish-line by Chapel Falls. Sadly there were only a few entrants but competition was hot as everyone wanted to beat their mates! Carl Mitchell did a cheeky over-take to beat Lynsey Evans to the top spot.
For those of a less competitive nature, there was an en-masse paddle down to Bala or plenty of opportunity to just play about on the upper section. As well as quality coaching sessions available; from an intro to white water up to nailing those eddies on the Graveyard.
After an evening of films, food and beers; Sunday's events got going. The morning's big event was the 8-ball race – an utterly hilarious head-to-head race where various moving obstacles came out to get you at every turn.

Photos by Paul Smith
Having already completed a morning's playboat coaching session I was stoked to make it into the Open final (after 5 knockout rounds) and finish in 3rd over all. But then the organisers decided to run a Ladies-only final too! Race no. 6…. and this time I got 2nd, to the legend that is Lynsey Evans.
Just enough time to collect my prizes and get a quick sugar fix, it was time for the freestyle at NRA wave. This event was all about fun and encouraging others – and prizes were only given to non-sponsored paddlers. The jam format of the heats allowed everyone to have fun and try some new moves and throw in some old school. Everyone loves the shudder-rudder-to-air-guitar combo!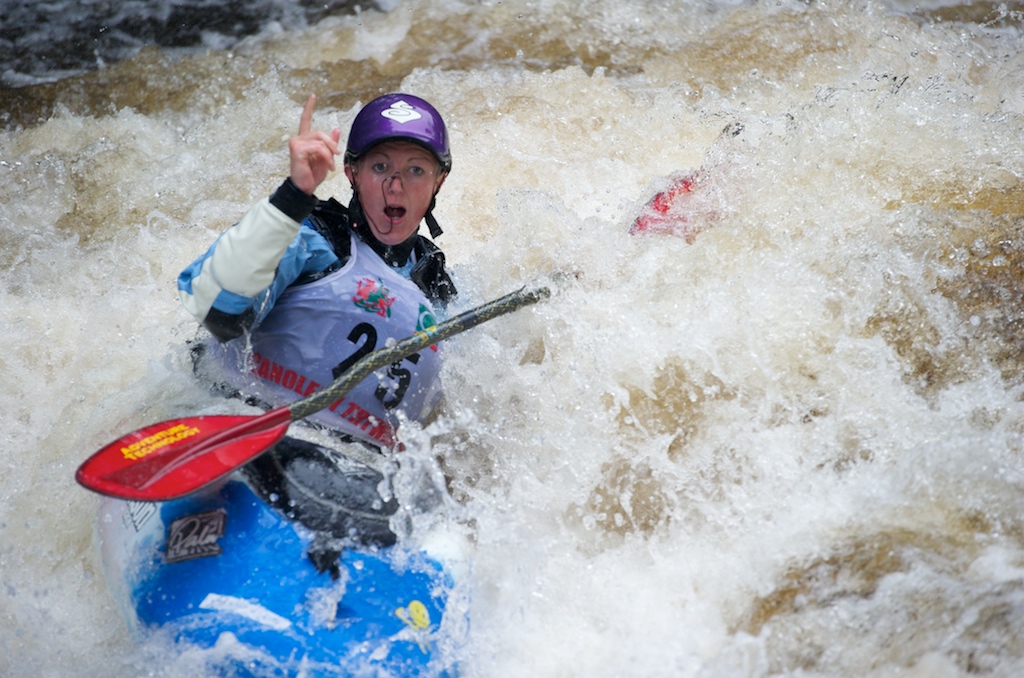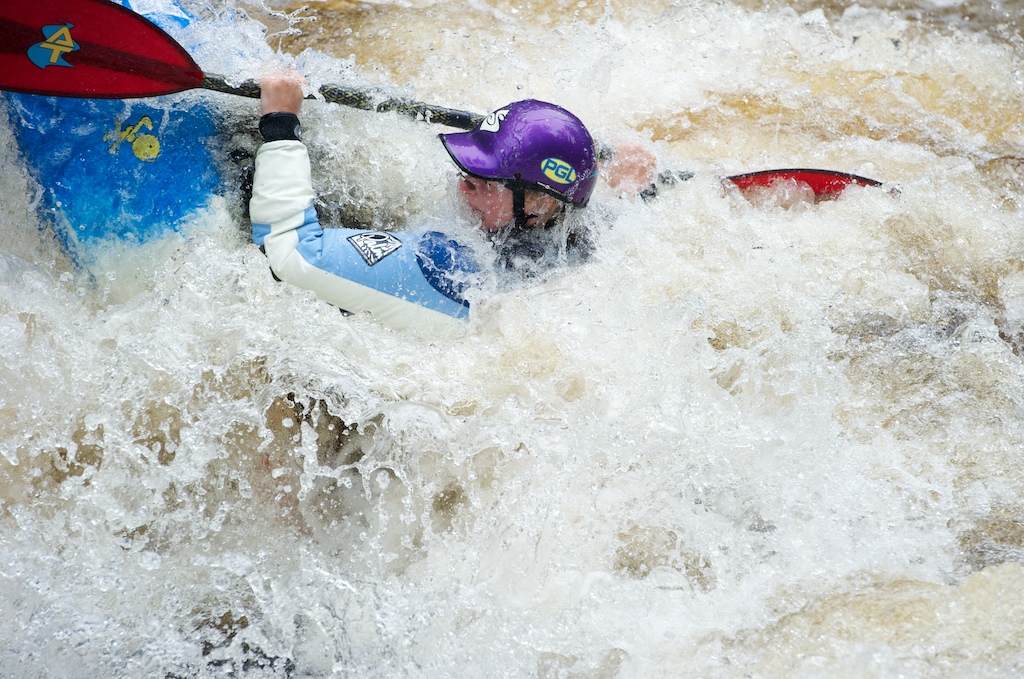 Photos taken by: Adrian Trendall
All in all, I think this event showed a lot of promise. Getting all the manufacturers involved meant there was something for everyone. It was a shame that the rain and clash with WWPF meant numbers weren't as high as they could have been – but hopefully next year at least one of those factors will be arranged differently!
Hope to see you there next year!